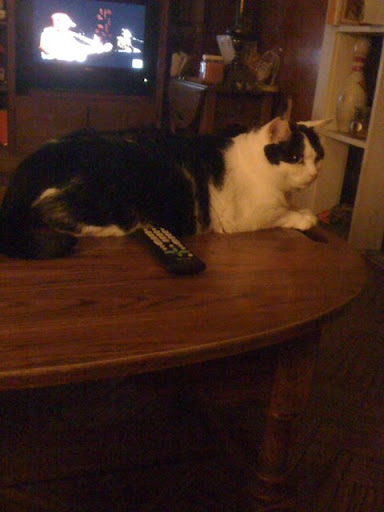 I had to spend the whole day locked up with the dog! Can you believe it? All because Mommy didn't want me playing in the flooded living room. Hmph...like I would have. That water smelled nasty. But I'm finally back on MY table and watching tv with Mom.
WHAT!?! I gotta spend tomorrow locked up too? Not fair! What if I promise not to bother the repair guy? And I'll make sure Imp don't run out the door. Please?!? Grrrrrrrrr, stupid busted pipe is ruining my life!
No puuurrrssss for Mommy!
Chance